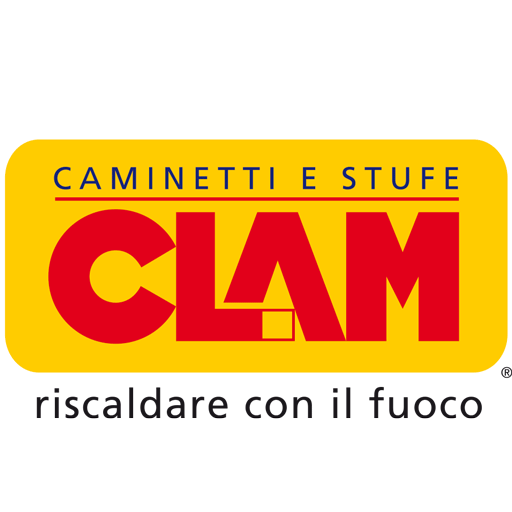 Our origins, our way of working
CLAM was founded in Marsciano in 1973 through the initiative of a group of men, for the production of articles in marble and wrought iron.
Thirty-five years after its founding, CLAM is one of Italy's leading manufacturers of wood- and pellet-burning fireplaces, thermo-fireplaces and stoves for home heating.
The entire production cycle takes place at our plants: from designing, to laboratory tests, to production, and some important steps of the process are still entrusted to the expert skills of our craftsmen.
Without overlooking the products it started with – grills, barbecues, traditional fireplaces and ovens – over 100 models of facings for fireplaces and thermo-fireplaces have been designed and made using expertly crafted marble, stone, wood and steel to create truly stylish furnishings with an original design.
CLAM makes economic and ecological heating systems for the entire house: thermo-fireplaces, which use air or water as heat transfer fluids; inserts for fireplaces, pellet stoves and pellet stove/boilers.
Clam's growth was possible also thanks to important collaborations with the University of Perugia, for research and the development of new thermo-fireplaces, and to the contribution of young qualified technicians, who have been able to combine their capacity for innovation with the experience of the those who founded the business, now one of the most interesting companies in Umbria.
NEWS FROM THE CLAM WORLD
NEWS ARCHIVE
Select month from the drop-down menu

© 1995 - 2019
CLAM SOC. COOP.
|
P.IVA 00222370546
|
Via Antonio Ranocchia - 06055 Marsciano (PG)
|
Tel. +39 075 874001