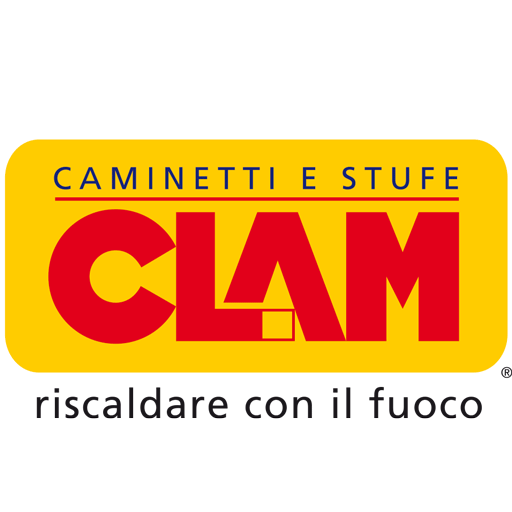 HISTORY
Founded in 1973 by a group of partners for the production of articles in marble and wrought iron, today, forty years after it was founded, CLAM is one of the leading manufacturers in its field.
OUR COMMITMENT
Developing renewable energy (wood, pellets) for protecting the environment
Investing in research and development
Integrating our products with all home heating and air-conditioning systems
Make use of and develop talent and skills and develop youth employment
Apply all national and European laws and regulations
CORPORATE STRUCTURE
THE GROUP AND
THE MANUFACTURING PROCESS
The entire production cycle takes place within our own company and Presystem S.r.l.: from designing, to laboratory tests, to production, all strictly made in ITALY.

Cement for the manufacturing of fireplaces, barbecue grills, ovens and Ecoker® refractory.

Steel for the manufacturing of monoblocks, stoves and boilers.

Marble for the making of facings for fireplaces and stoves.
PRODUCTS
THE ELEMENTS OF CLAM
1973-2013
CLAM celebrates its first forty years.
A concise and recognizable sign that contains the dates and years we are celebrating.
OUR VALUES
Territory becoming one of the most interesting businesses in Umbria, receiving the "Umbria that Excels" Prize in 2012
Environment paying special attention to emissions into the atmosphere and the environmental impact of our products, in full compliance with the UNI-EN 303-5 standard
Tradition combining the craftsmanship experience acquired with a modern, efficient industrial organization
Culture working with the University of Perugia on research and the development of new heating products
NUMBERS
2plants
40years in business
130office and plant employees
1.000tons of clay and cement used per year
1.350tons of steel and iron processed per year
300.000families that use our products
THE SALES NETWORK
1.000 CLAM Dealers in Italy run by Agents.CLAM distributes its products outside Italy through importers and agents in the following countries: Albania, Belgium, Bulgaria, France, Germany, Jordan, Greece, Lebanon, Norway, the Czech Republic, Moldova, Romania, Spain, Switzerland and Ukraine.
THE AFTER-SALES
SERVICE NETWORK
CLAM has a network of over 100 assistance centers for widespread service all across Italy. It guarantees that its products are in compliance with the current European regulations on consumer guarantees.
© 1995 - 2018
CLAM SOC. COOP.
|
P.IVA 00222370546
|
Via Antonio Ranocchia - 06055 Marsciano (PG)
|
Tel. +39 075 874001