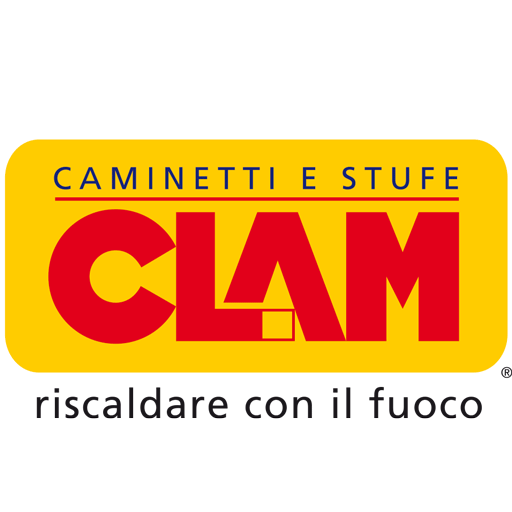 CHOOSE A STORY
TO TELL
40 years from the founding of the cooperative, CLAM is one of the leading Italian manufacturers of wood- or pellet-burning fireplaces, thermo-fireplaces and stoves for home heating.
Production takes place at our plants in Marsciano, Italy, where engineers, craftsmen and designers follow the entire production cycle: designing, laboratory tests, assembly and quality control.
With traditional products such as barbecue grills, ovens and fireplaces we have earned the trust of Italians and we have furnished their homes with over 100 different styles of facings, using stone, marble, ceramic, steel and artistic resin.
Today we are at their side with new efficient and attractive ecological ideas, that heat air and water and make it possible to obtain significant savings. Thermo-fireplaces, boilers and stoves are fueled by wood and pellets, which are energy sources that respect the environment.
Following the example of the founders of the cooperative, CLAM invests in research and technological innovation, also in partnership with the University of Perugia Faculty of Engineering. This long standing and fruitful collaboration has given rise to scholarships to reward the talent and dedication of young deserving graduates.
For forty years every CLAM product has been the result of research, design, quality, passion and respect for the environment, applied to home heating and well-being, always with a pure flame of wood or pellets.
It's cold outside,
light a CLAM fire.
© 1995 - 2018
CLAM SOC. COOP.
|
P.IVA 00222370546
|
Via Antonio Ranocchia - 06055 Marsciano (PG)
|
Tel. +39 075 874001